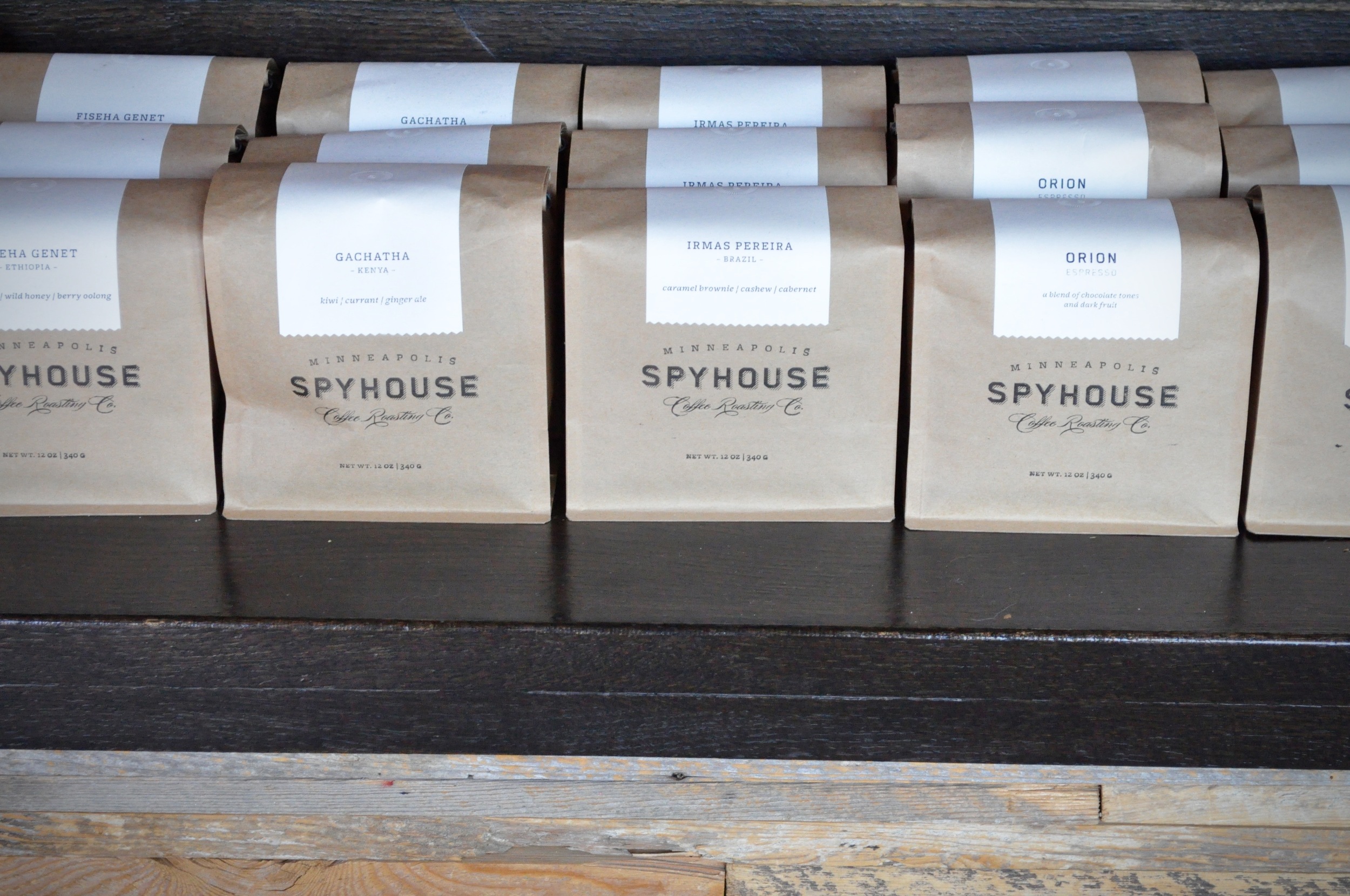 If you were visiting Minneapolis, and your local friend said "Oh I know this great coffee place," they would surely be talking about Spyhouse Coffee.
No matter which of the three (almost four) locations you go to, Spyhouse Coffee oozes cool. Walking in, you may sniff out a mild sense of pretentiousness, but it melts away as soon as you take your first sip of really damn good coffee. The impeccable latte art alone is worth the trip (and a good tip). Spyhouse may hint at exclusivity, but in the way that no one else there seems to belong any more or any less than you do.
Spyhouse goes for quality over efficiency, taking an extra minute to make sure your drink is made exactly the right way. You'll be faced with the decision to gulp down your drink because it's so good, or to sip slowly just to savor the taste—lucky for you, there isn't really a wrong way to do it. Each cup of coffee is impeccably smooth and your espresso drinks are always to the lip of the mug, threatening a spill but never following through. For the tea-drinkers out there, Spyhouse's wide selection can set you up with a signature mug and silver teapot on a small chalkboard tray so you can continue sipping all morning. Spyhouse even knows how to do pastries the right way—from another Minneapolis favorite, Patisserie 46.
If you're someone who prefers to work on your laptop near natural light, but not outside (we all know laptops and sunshine don't work well together), Spyhouse has loads of seating near their floor to ceiling windows. With plenty of two- and four-top tables spread about the main room, you're sure to feel a sense of camaraderie with other laptop users and readers strewn about. Whether you're someone who likes to spread out at a four top all by yourself, or take up a narrow space at the bar, disappearing into the windows, Spyhouse has a space for you. The shop is ideal for working and catching up with friends, because the noise level dances along the line between so-loud-I've-resorted-to-hand-signals-to-communicate-with-my-friend and quieter-than-the-tax-form-section-at-the-library.
Spyhouse has worn wooden tables and furniture that is just a whispering ode to retro furnishings. With exposed brick at the Broadway location, exposed pipes at Nicollet's location, and of course the Hennepin location's tin ceilings, it's all about industrial chic done the right way. Everything, down to the cactus on the counter and the number of cups stacked on the espresso machine, seems to be well thought out.
In a place where nothing but the coffee cups are white, Spyhouse knows how to showcase their best.
Location: 945 Broadway St. NE [ Also: 2404 Hennepin Ave S & 2451 Nicollet Ave S& soon to be North Loop location]
Hours: M-F 6AM-11PM, SA 7AM-11PM, SU 8AM-11PM
Brewing Since: 2000, at their first location
What I Had: A latte
Where I Sat: On the far right bar stool looking out at Tyler Street, at the Broadway location
What's Next: Agua Blanca (with toblerone, wintergreen, and old fashioned flavor notes!)